Give me coins настройка
Step 1. Set a Wallet address and automatic payout in the Account Details Page. You can do this by going to Settings > Account on the Dashboard. Be sure to have your correct coin selected. You can select different coins by going to the top right hand of your Dashboard and clicking on "Coin Selection"
Step 2. You may also set the site to display information in your countrys time and date from the Account Details section of the site. You can do this by going to Settings > Account > Other Settings on the Dashboard
Step 3.В Create a worker for each coin you are mining. You can do this by going to Settings > Workers.
NOTE: Ensure that the site is on the correct coin before creating workers they do not sync across all pools. There is a limit of 20 workers per pool
Step 4. Pick your mining software from the Miners page on the left of the Sidebar. Here are our recommended clients:
Step 5. Configure you miner for your sepcific card. You can find configs in the Miner configs section of the forums or on the following website: https://litecoin.info/Mining_hardware_comparison. You May also like to try our Config Generator which can be found to the left of this site but please note it is jsut a starting point and you will still need to fine tune your settings.
NOTE: please set all servers in your config so you can failover to one of our other servers if for any reason there is some downtime. this guide can also be used for all scrypt coins as the configs will be the same

If you do not find your card there, doing a google search will bring up a lot of configs from other communities around the world. Please also consider adding your findings to our forums for other people to benifit from.
Here are some guides created by our members.
Step 6. Pick a mining server! Here are our suggestions based upon location and coin type:
LTC Servers
US Servers — share difficulty of 16 — 4096
ltc.give-me-coins.com:3333
ltc.give-me-coins.com:3334
ltc.give-me-coins.com:80
EU Servers — share difficulty of 16 — 4096
GRIDSEED ASIC dedicated server — static difficulty of 256 (reccomended for gridseed asics)
LTC ASIC dedicated server s
asic.give-me-coins.com:4444 — Static diff of 4096 (reccomended for asics with 50 Mh or more)
asic.give-me-coins.com:4096 — Static diff of 4096 (reccomended for A2 Terminator and other high powered ASIC)
asic.give-me-coins.com:8192 — Static diff of 40960 (reccomended for asics 300 Mh or more) Optimized for MAT Excalibur)
titan.give-me-coins.com:1536 — Optimized for KNCminer Titan
If your primary server is down then please switch to another server and and contact support straight away. High hashrate users should use the high diff server to get better results (payout will be the same).
Step 7. Start Mining. 🙂
Miners are able to monitor their rigs when they are away using our Android app that has been built by some pool members. Link to download the app here:В https://play.google.com/store/apps/details?id=give_me_coins.dashboard
Please be sure to try and google your answers before looking for further help. There are a lot of questions on our forums or the internet already answered.
If you still require assistance please feel free to drop by our Pool Chat or raise a Support Ticket.
Thank You for chosing Give Me COINS and welcome to our community!
источник
Give me coins настройка
Al miners and details on each miner are listed below along with reccomendations.
Reccomended Miners
cgminer (Scrypt and Sha256) IMPORTANT: do not use cgminer 3.8 and up unless you are using a ASIC as they have removed GPU and scrypt support. you can download version 3.7 by clicking here
bfgminer (Script and sha256) which you can download by clicking here
Not Reccomended Miners
cpuminer (Only if you are mining using your CPU, Scrypt and Sha256) which you can get by clicking here
Important note for CPU miners.
CPU Miner users: If you use minerd you need to change «http» for «stratum+tcp» on the host configuration.
Note: If you use a miner without stratum support please see Stratum proxy page to the left.
If you need help or are looking for a configuration for your miner see miner configs or stop by the Pool chat.
cudaminer (Only for NVIDIA Cards)which you can get by clicking here
источник
Майнер показывает счетчик работы, а dashboard в пуле по нулям. Что делать?
Всем привет! Ситуация. Пробовал майнить на винде и линуксе. Майнить на винде зарекся спустя один день. Сейчас второй день пробую на линуксе. То, что на работало в винде, в линукс под wine сразу заработало!
Но вот проблема: Я использую MultiMiner в mono. Майню litecoin. Пул: give-me-coins. Dashboard в аккаунте на пуле показывает мой хэшрейд 0. А манер говорит совсем другое. Что делать?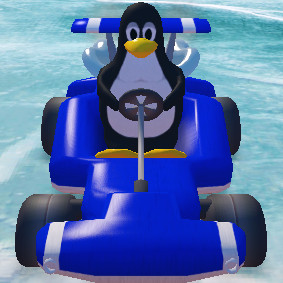 В линуксе есть нативные программы для майнинга.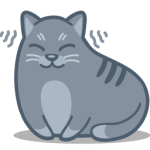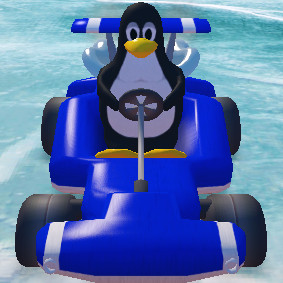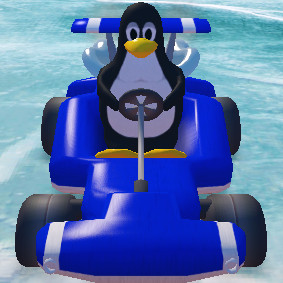 Вайн не умеет майнить на видяхе, тебе просто гуи показывает, что всё хорошо.
Там магия какая-то. Тему буду продолжать, скорее всего тоже возникнут проблему. Пока еще не получалось ни разу нативными что-то намайнить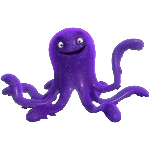 Да и нафиг тебе этот гуй, если ты даже сам майнинг отладить не можешь? opencl либы хотя бы стоят?
В винде этой программой получилось запустить майнинг биткоин. Тоже такой результат был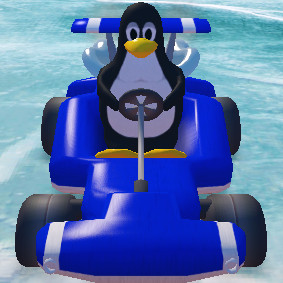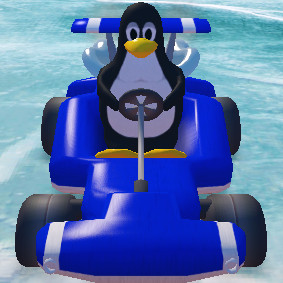 В винде, но Wine плохо транслирует вызовы WinAPI на видеокарту, особенно специфичные для майнинг-программ.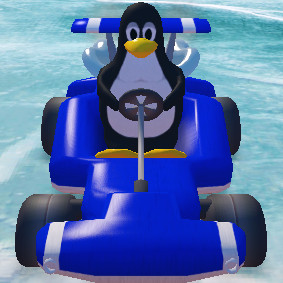 Что пробовал из нативного? Спроси у гугла: mining litecoin ubuntu

вызовы WinAPI на видеокарту, особенно специфичные для майнинг-программ
Да ты обмороженный наглухо.
Везде возникали какие-то проблемы. К сожалению, не делал скрины. Продолжу тему завтра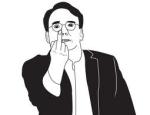 тебе нужен вайн с поддержкой опенкл или используй нативыне майнеры. вайн отлично работает с опенкл но нужно собрать его правильно. http://www.gearsongallium.com/?s=wine opencl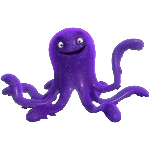 Что касается майнинга scrypt (лайткоин):
1) на гпу оно уже давно не окупается
2) это самое сложное в плане настройки
если уж ты упертый и хочешь попробовать именно майнинг scrypt, то сноси нахрен этот гуй и забудь вообще про любые гуи, бери сам майнер (например sgminer) и ищи конфиги под свою карту (у тебя я гляжу мобильная, поэтому ищи конфиги под карту с таким же ядром). Тебя должен интересовать в первую очередь параметр thread concurrency
Да, я слышал про асики и прочие приблуды. Но, во-первых, существуют удача и счастье. Во-вторых, на такой машине в принципе возмжно только любительский подход, чисто ради интереса. Чем, собственно, я и занимаюсь.
Будут деньги, куплю асик. Или, возможно, уже что-то другое будет к тому времени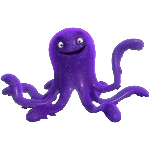 ну тогда запускай майнинг биткоина, он хотя бы должен работать с пол пинка. Или на цпу-майнеры погоняй.
Если речь о попытке заработать какую-то копеечку, тогда тебе нужно даунвольтить ядро твоей карточки и майнить lyra2rev2, neoscrypt и т.п.
источник
Give me Coins Pool Website
Give me Coins is an evolution of the original Litecoin and FeatherCoin pools, they allow LTC, BTC, VTC, BCH, and MUE mining with no fee and FTC and PPC for a 1% fee. Give me Coins shares the transaction fees with miners and allows users to merge mine several coins. The coinbase signature for this pool is: «/Mined at GIVE-ME-COINS.com/»
LTC: Dogecoin, Syscoin, Umbrella-LTC and Pesetacoin
BTC: Namecoin
The servers for Give me Coins are:
ltc.give-me-coins.com:3333
ltc.give-me-coins.com:3334
ltc.give-me-coins.com:80
asic.give-me-coins.com:4096
asic.give-me-coins.com:8192
asic.give-me-coins.com:4444
titan.give-me-coins.com:1536
0.05 LTC; 0.01 BTC; 1 FTC; 0.5 VTC; 0.1 PPC; 0.01 DASH; 0.1 MUE.
Related guides
Important information
This website is only provided for your general information and is not intended to be relied upon by you in making any investment decisions. You should always combine multiple sources of information and analysis before making an investment and seek independent expert financial advice.
Where we list or describe different products and services, we try to give you the information you need to help you compare them and choose the right product or service for you. We may also have tips and more information to help you compare providers.
Some providers pay us for advertisements or promotions on our website or in emails we may send you. Any commercial agreement we have in place with a provider does not affect how we describe them or their products and services. Sponsored companies are clearly labelled.
источник
Give me coins настройка
GitHub is home to over 40 million developers working together to host and review code, manage projects, and build software together.
Clone with HTTPS
Use Git or checkout with SVN using the web URL.
Downloading
Want to be notified of new releases in Letme/give-me-coinsMonitoringApp ?
Launching GitHub Desktop
If nothing happens, download GitHub Desktop and try again.
Launching GitHub Desktop
If nothing happens, download GitHub Desktop and try again.
Launching Xcode
If nothing happens, download Xcode and try again.
Launching Visual Studio
Latest commit
Files

.settings

libs

res

src/give_me_coins/ dashboard

.classpath

.gitignore

.project

AndroidManifest.xml

LICENSE.md

README.md

ic_launcher-web.png

proguard-project.txt

project.properties
GMC.com Android monitoring app
Give-me-coins.com monitoring app is useful for monitoring your BTC, LTC or FTC workers. We also added support for VTC. It implements QR Code reader and save settings as well as whole pool monitoring tab.
Creator and lead: Crt Lukancic Mori (Letme), BTC: 3PVsFTLyG4xGohUx9mmse1MhYKXYfjiMdy , LTC: La6nevg6i1a9ie5axrdKNNxY9zULK84WRe
Developer: Patrik Hummelbrunner (MrPet), BTC: 153BhareZ9S539GjLbnh3nEK1CPM5XZDgC , LTC: LYAWygquzJizQCjNTZbQPcqGeTdxh3zH2V , FTC: 6zTHvjCihBCp2xqA38x2RsdGQ3x2uKgRyY
Developer: Justin Muller (justinmuller), BTC: , LTC:
Priorities should change over time,but please keep them in reasonable order. Mark the already done one and write your username beside it. If you contributed write your name or whatever you wish under the developers title here. High priority:
adjust GUI to get widgets out
Layout for tablets
write online HELP for users
cleanup of unused stuff
write better README
write description on GooglePlay store
get features and promo photos
take more photos of tablet layouts
make video of app
app promotion
Some code in this project uses other libraries.
источник