Configuring Hardware RAID Arrays on Fujitsu Primergy
AN!Wiki :: How To :: Configuring Hardware RAID Arrays on Fujitsu Primergy
This mini-tutorial is meant to walk you through the process of configuring hardware RAID arrays on Fujitsu Primergy servers using LSI-based controllers.
This is not designed to be an extensive tutorial.
It is meant to be a «quick-start» guide to help you get under way with building an Anvil!. It is part of the «Anvil! m2 Tutorial».
This covers two LSI types;
MegaRAID Configuration Utility
WebBIOS
The former is used on the Mx generations and the later from the Sx generation servers.
Contents
MegaRAID Configuration Utility
Building a RAID Array
Booting in the MegaRAID Configuration Utility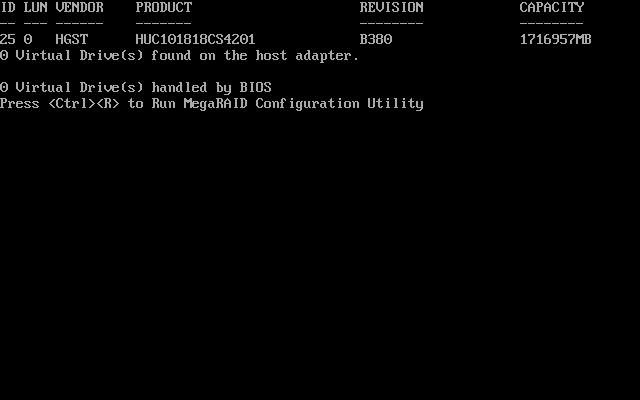 After the main system BIOS is done booting, you will see the hardware RAID controller BIOS start up.
It can take a minute, and this is normal.
Once started, the controller will scan for attached drives and then present an option to press ' ctrl + R ' to enter the » MegaRAID Configuration Utility «. Do so.
Building an Array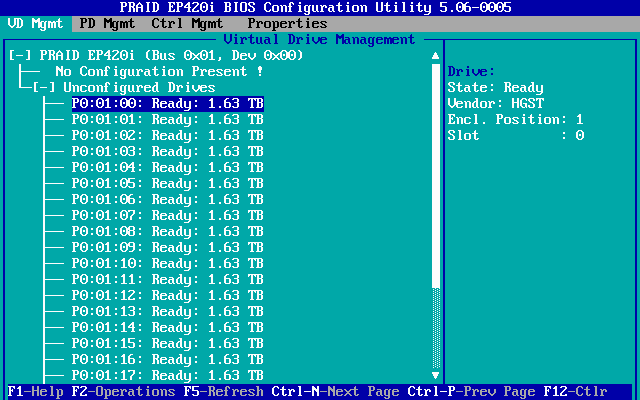 Here we see a controller with 24 1.63 TiB (1.8 TB) disks.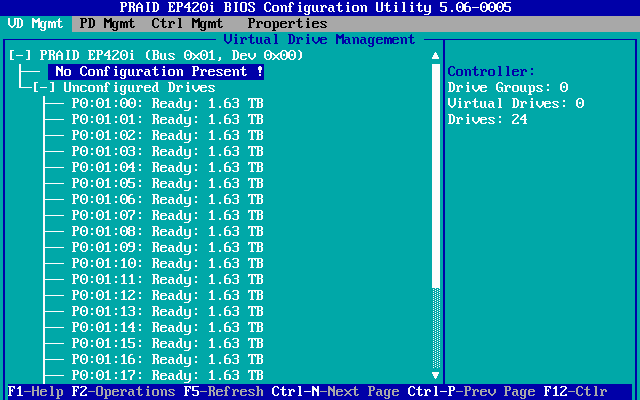 Press the ↑ (up) arrow to highlight No Configuration Present ! .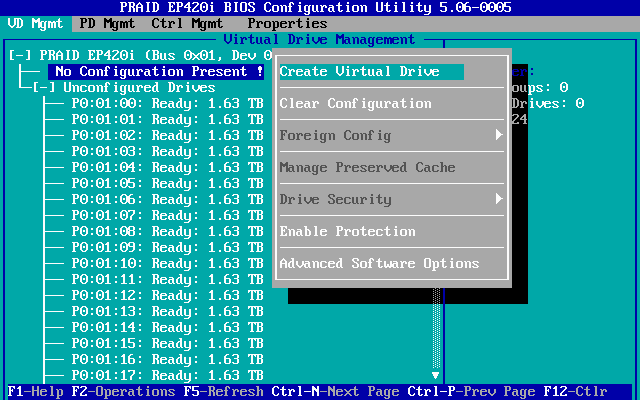 Press to open the » Operations » sub menu.
The » Create Virtual Drive » option is already selected. Press to start building the array.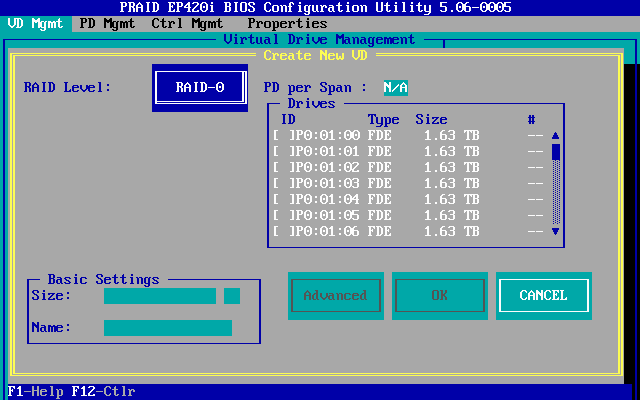 Note: Please note, we are going to create a RAID level 6 array with two hot-spare drives. You may well be creating a different configuration. Please adapt as necessary.
The » Create New VD » menu starts with the » RAID Level » set to » 0 «, which is very much not what we want.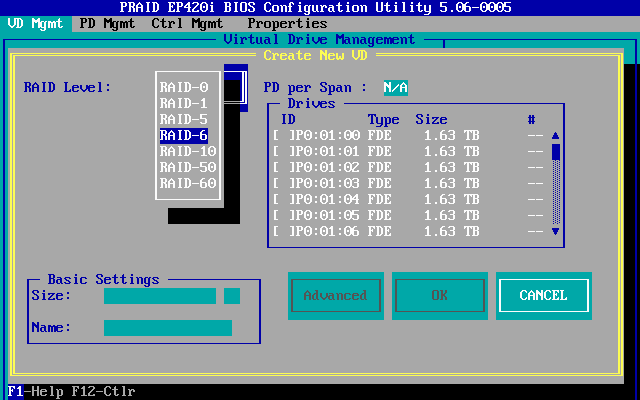 Press » » to open the RAID level selection list, press ' ↓ ' (down) to highlight » RAID-6 » and then press ' '.

Press the ' ' key to switch over to the » Drives » table. Press ' ' to select (and unselect) each drive, and the ' ' (up) and ' ' (down) keys to navigate the available disks.

Once the drives you want to use in the array, minus hot-spares, press ' ' (and ' + ' to back up) multiple times until ' Advanced ' is selected. Feel free to use a ' Name ' if you like. Press ' ' to proceed.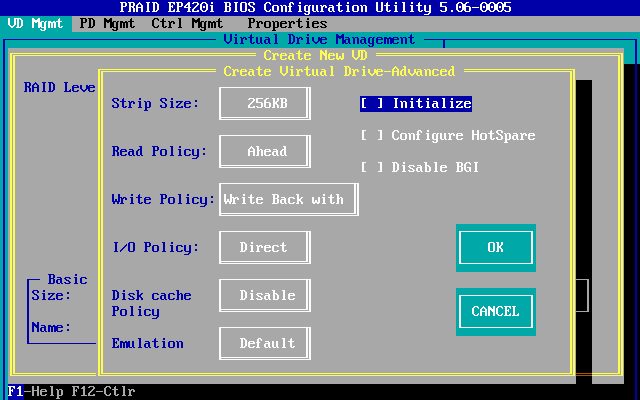 Use ' ' to navigate to » [ ] Initialize » and press ' ' to enable.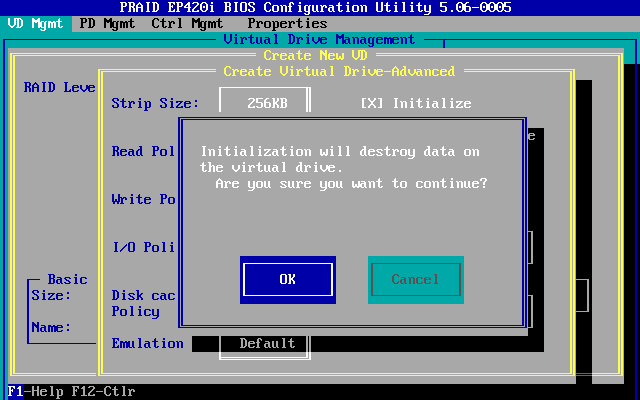 Warning: If you are rebuilding a previous (unencrypted) array, then DO NOT initialize your array! This process destroys any and all existing data on the array.